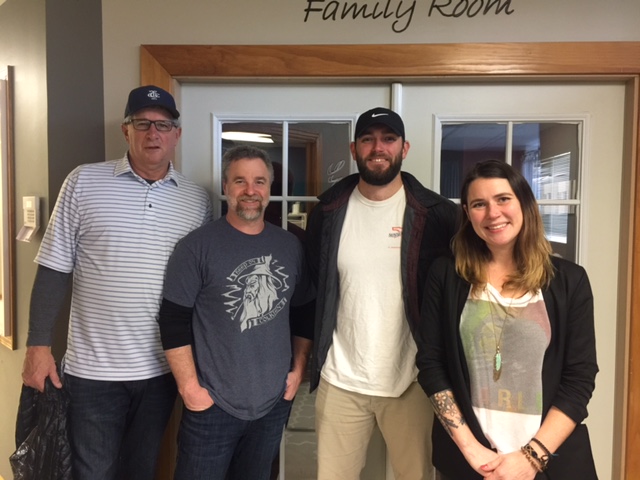 Here is our team, Robert Weyrick (left), Greg Landon, David Metz, and Tarah Merinda

DESCRIPTION
We minister to homeless families in Tacoma. We own 33 units of housing and currently use 11 units for transitional housing and 22 units for permanent low income housing.
We help families recover from homelessness by providing rent, food, clothing, transportation and Christ centered counseling.

PRAYER NEEDS
Please pray for safety in spiritual warfare in the midst of poverty and brokenness.
Please pray for financial resources to assist our families from foundations and individuals.
Please pray for our staff unity and our spouses and children.
Please pray for God's blessings as we study His Word and share the Gospel, Pray for fruit in our field.
Please pray for wisdom and success at our annual auction and golf tournament.