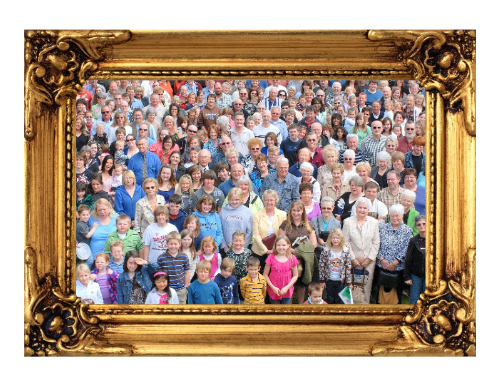 Pasco Christian Church is a group of people from all walks of life who are being transformed by Jesus Christ. Every week, we join together to worship God and to experience a relevant and powerful message, which teaches truths from the Bible. We are passionate about sharing the love of Christ by caring for each other and positively impacting our communities. Pasco Christian Church is a dynamic local body that offers relevant teaching and amazing worship as part of each and every experience. Our Sunday Service begins at 10:00AM, and typically lasts an hour and twenty minutes. If you would like to be a part of a Sunday School class, they begin at 8:45. Classes are available for all ages. Our Sunday experience features something for everyone. Get ready to experience church in a whole new way!
What Do We Have For Kids?
Pasco Christian Church offers engaging programs for every age group. From teenagers to newborns there is truly something for everyone. Most children's and youth activities are in the old building (red brick). There will be an attendant there to help you and get the kids checked in. The infant nursery is in the new building right next to the worship center auditorium.
What Should I Wear?
Casual attire is appropriate for all experiences. If you would like to dress up, you can do that to. Basically just wear what you are comfortable with. No matter what your walk of life, you will feel right at home. Our relaxed and friendly environment makes Pasco Christian Church warm and inviting
What Do I Do Before The Service?
Coffee, tea and snacks are yours to enjoy before the experiences in the Auditorium.
Music
We have live upbeat worship with guitars, drums, etc as well as more intimate songs of worship. You may worship in whatever way you are comfortable, whether singing and clapping your hands, or just quietly reflecting on the words.
Communion
We celebrate communion (The Lord's Supper) every Sunday. It is a time when we quietly reflect on Jesus and his death on a cross for our sake. Trays of small crackers and juice are distributed which represent the body and blood of Christ. All who love Jesus are welcome to partake.
The Sermon
Every Sunday, you will hear a relevant, straightforward message that is based on Scripture and is designed to be helpful in your everyday life. Our hope is that these messages will help you to develop a vibrant relationship with Jesus Christ and provide a strong biblical foundation for your life.
Offering
We collect an offering each week. For visitors we always ask that you be our guests. Many folks in our church tithe just once monthly so you need not feel embarrassed if you don't give. We view offering as just another way to worship and serve God. All who are willing and who can do so joyfully are encouraged to give.
I have hearing problems. Is there any special assistance?
Yes! For those who are hearing impaired, we have special hearing devices that you can wear that will allow you to control the volume. If you think this would be beneficial to you, pick one up at the Welcome Center in the Church foyer.
How Do I Get Involved?
Pasco Christian Church believes in creating a sense of community, which is why we provide a variety of ways for people to get involved. Those who would like to learn more about the Church are encouraged to attend our "What's Next" class. For more information on how to get involved, click here.
Questions?
There is a welcome center in the Church foyer where a friendly volunteer will help you if you have any questions or need help finding where to go. Our weekly worship bulletins provide information on upcoming events and ways to participate. Our website is up to date and has lots of information about what is happening and how to get involved. You can also call us during the week at 545-8589, or email us at pascochristianchurch@gmail.com
Where Are You Located?
Pasco Christian Church is located at 1524 West Marie St. Pasco, Washington. Situated just one block West of Pasco High School, you will find us easy to access from wherever you call home.